.ART pricing model
Big data approach and implementation of the «Long tail» concept
What's the difference?
Typical Registry Pricing Model
The Registry identifies a number of «premium» domain inclusions and either sells them for a premium price or reserves them for sale at a later date (thousands or even tens of thousands in number).
The names that are not listed as «premium» are sold at the «base rate».
.ART Big Data Approach
.ART has adopted an innovative approach, employing big-data analysis and a sophisticated algorithm to determine pricing. Amongst other considerations, the pricing model takes into account:
Global research by UKCI related to art, art subjects, paintings, and artists.

Static sources such as dictionaries, encyclopedias and art reference volumes.

Dynamic resources such as Google Adwords, Wikipedia, Social Media and other keyword sources.
The «long tail» pricing model was first developed in 2005-2006 by Paul Stahura et al. It can be used to calculate revenue opportunities for registries, investors and ICANN.
«Long Tail» Pricing Model — Historical Note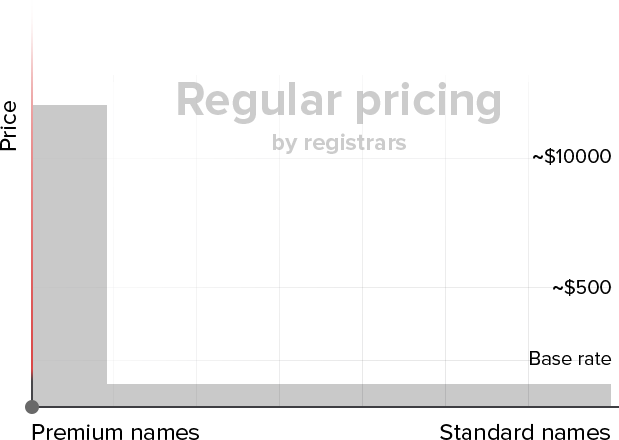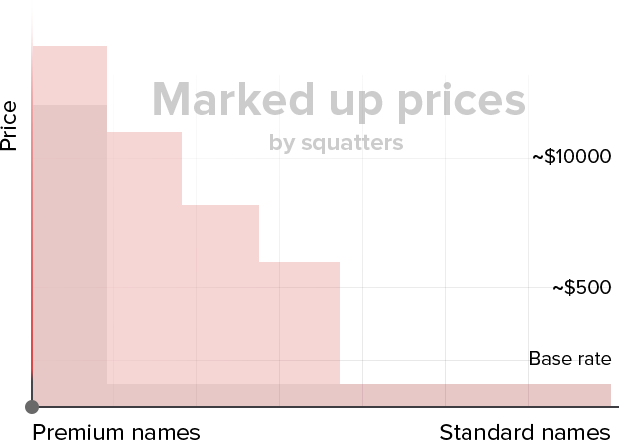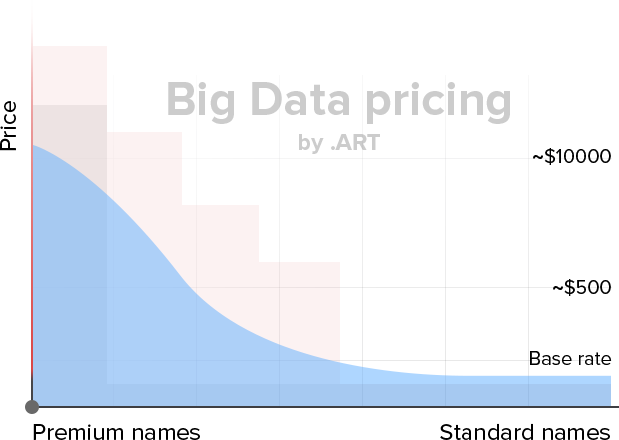 Data analysis
Data Sources
We collected 250 raw data sources to base on. We targeted on art-related words and word combinations.
Static sources (69)
Wikipedia.com (eng., rus.)
Encyclopedia Britannica
World Encyclopedia of Classical Art
World Art Directory
Collins English Dictionary
Collins Thesaurus
Acronyms Dictionary
Wiktionary.org
Dynamic sources (6)
Google Adwords
Yandex Wordstat
Bing Keywords
Wikipedia trends
Yandex Translate
Google Translate
UKCI research files (145)
Art subjects
Top 1000 paintings
Top art generic names
.com zone files
.net zone files
and others
Infinity measured
As a result calculations we collected a database of evaluated art-related word forms and separated them into pricing categories.
100000 domains
evaluated above the base rate
3,5 mln. domains
processed for the .ART inventory
∞ more
domains avaliable than on .com
less than $500
for most of the premium domains